Adventure 2000 - Armored Response Vehicle
Acrylic on board, 16cm x 28cm, January 2010
Part of an ongoing project featuring the 1970s/1980s Matchbox Adventure 2000 toys.
FYI, there wasn't an Armored Response Vehicle toy in the Adventure 2000 set. This Matchbox toy is relatively new, 2000 in fact. However it looks like it should have been part of the set.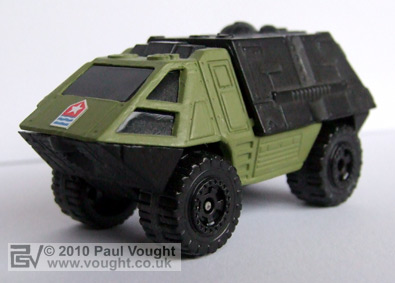 A Matchbox Armored Response Vehicle repainted in the Adventure 2000 livery.